Blogs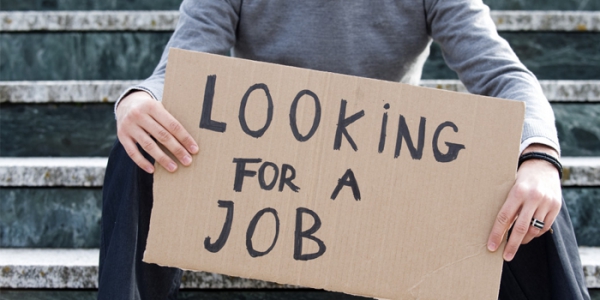 Your resume is your primary means of obtaining an interview for your dream job. It's important to dedicate time and effort into making it stand out amongst the crowd of candidates to give yourself the best possible chance for success.
However, many people don't know the difference between a good resume and a great resume. Read on for our top resume writing tips that could help land your dream job.
Resume Format
Your resume should detail an outline of your skills, experience and achievements on no more than 2 pages. It should be laid out in a professional manner in a format that is clean and easy to read. Use bullet points and headings, and avoid big chunks of text as this can put the reader off at their first glance.
Write an Effective Introduction
Your resume should begin with a short summary of who you are. Make sure it is clear, objective, and doesn't include any clichéd descriptions that the hiring manager will have seen hundreds of time before. Don't simply list a range of meaningless qualities here, instead try to demonstrate these qualities throughout the document using your tangible achievements.
Make it Relevant
Tailor the document to the specific job position you are applying for. Select your most relevant skills and achievements that are most suited to the requirements of the positon, and list these important matching points first - even if they are less prominent in your present job, or were achieved some time ago.
What to Include:
• Professional Qualifications, Higher Education and school results
• Recent vocational training
• Any genuine foreign language skills that you have
• Any unusual interests that differentiate you from others
• Add any publications and/or external positions you hold in volunteer organisations
• Related Industry Associations you are a member of
What not to Include:
• Indication of race/nationality/politics or other irrelevant personal details
• Mundane interests
• Salary details
• Photos ,unless you are requested to do so
Highlight your Achievements
In today's difficult job market, it is not sufficient to simply state the posts and responsibilities that you have held. Rather, it is vital to illustrate how well you have carried out this work through listing your achievements. This differs from your responsibilities by going into further detail as to how you have added value to your previous organisation. Your Resume should also give an indication of your future potential, so if you are presently studying for an additional qualification, be sure to include it.
Sell Yourself
Last but not least, make sure you sell yourself. Always express your skills and qualities in the present tense, even if you're not using them in your current position. Highlight all the skills and experience you have that are relevant to the position.
Writing the perfect resume is a crucial part of securing your next position.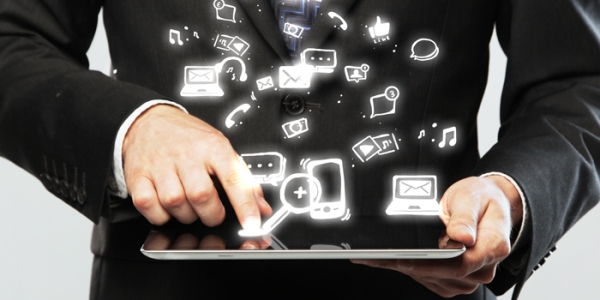 Social media use at work is increasing rapidly. The 2013 Yellow Social Media report indicates that 34% of social network users in Australia log on at work, which is up from 30% in 2012.
As the use of Social Media at work is on the rise, employees frequently use sites such as liked LinkedIn, Facebook and Twitter to make new contacts or to further promote their company to social media users. However, posting the wrong content can have serious repercussions in the workplace. Employees can damage their own personal reputational as a result of their behaviour on social media, which in many cases has lead to disciplinary action or dismissal.
Unfortunately, the law is yet to catch up with the rapidly changing world of social media, and as a result the legal framework remains limited. It's important that you take the initiative to understand social media best practices in your workplace and keep to them to avoid any misunderstandings that could damage your career.
Now Professional Coaching offers our guidelines.
Understand Your Company's Policy
31% of employees surveyed in Australia said that their organisation has implemented a social media policy to regulate the use of social media in the workforce [Social Networking: Managing the Next Workplace Transformation, 2013].
If your office is one of this 31%, make sure you understand and adhere to the policy at all times. Know what types of social media interactions are considered valuable and which are frowned upon. Do not violate the policy under any circumstance as this can lead to disciplinary action.
Be Careful When Mixing Personal & Professional
Your time at work should be spent focussing on getting your work done and helping others in your team with theirs. Bear this in mind when using social media at the workplace. If you're communicating with a colleague over delete any digital or social channels, make sure you stay to the point and stay productive. Don't waste time writing personal messages to your colleagues, and always keep your overall tone professional.
Be Careful With What You Say
Remember that messages sent via social media may be private, but they are still written pieces of information that can resurface at any point in time. So always be aware of what you are sharing with colleagues across these mediums. There's always a chance that the wrong person may see them – whether accidentally or on purpose.
Erin Grotts, director of internal communications at Supervalu, has an excellent way of thinking about what you're sharing on social media. She tells her colleagues, before writing anything to a social media forum to consider "Would you be comfortable if it ran on the front page of the New York Times?" – this is a good starting point for considering whether or not your messages are appropriate.
Use Social Media Wisely
Social Media is an ideal platform for establishing yourself as a thought leader in your space. Proactively share things that are interesting and ask thought provoking questions. Consider everything that you post, from your own written content to articles you've found and even the opinions that you share. Is it of value to someone? Does it align with your own personal brand? Does it align with your company's brand? Contribute to other conversations, and if you notice someone asking something that you're knowledgeable on – answer them. This will help you build your personal brand and extend your professional network.
Treat Colleagues with Respect
Treat your colleagues the way you'd like to be treated. Don't use social media to publicly shame a co-worker to coerce them into action. And whatever you do, don't write something out of anger, spite or personal vendetta that may return to haunt you. In the same way that you moderate office conversations, apply similar thought to your social media posts.