Blogs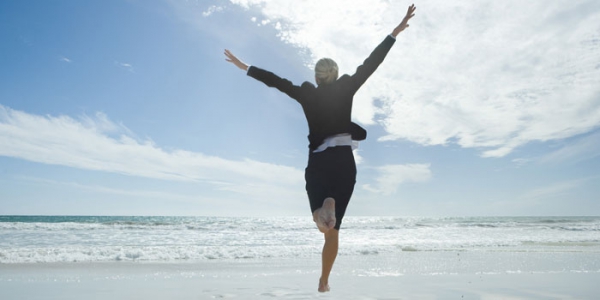 The Australian Bureau of Statistics found that in the financial year of 2013-2014, Women's labour force participation rate continued to be lower than men's. In addition, the most recent ABS figures indicated that Australia's gender pay gap presently stands at 18.8%. These statistics prove that a woman's can find it more difficult to achieve career success than her male counterpart.
However, what many women don't know is how to use their gender to their advantage in today's business environment. As Mother's Day approaches and we appreciate the important women in our lives, Now Professional Coaching offers advice to all women for success in their career.
Educate Yourself
Employers will not argue with evidence. Study for the best degree you can manage, and get your foot in the door for your first position. Once working, get the most out of your role by continuing to learn and taking courses that will advance your skills in the position. This will make you more employable when you decide that it's time to move on.
Use Your Interpersonal Skills
Women communicate in a different way to men, and are generally considered to be better relationship builders. New styles of management demand the ability to communicate with employees, customers, other businesses and stakeholders on a personal level, which women are generally better at than men.
Plan Your Career
Women typically have a less direct career path, particularly if they also want to have children. Have a career plan in mind that accounts for time off for marriage, children or any relocation you plan, so that you're less likely to divert if and when these events occur. Know where you want to be in 5, 10 and 15 years and plan your career path with flexibility for changing circumstances.
Network
Traditionally, women have more personal responsibilities and therefore less time to devote to networking. Networking however is a huge part of succeeding in the business world. Make time to attend industry events, business dinners and personal activities with business acquaintances.
Find A Mentor
Many successful women in top-level positions attribute their success to a mentor. A mentor can help protect you against workplace issues and offer advice on how to thrive in a male dominated workplace. Your mentor will take you under their wing and guide and help you throughout your career, as their interest in your success will be almost as strong as your own.
Be Confident
Women often suffer from a lack of confidence in the workplace, particularly after a career break. Projecting confidence is key for others to believe in your ability. Be sure to let colleagues and superiors know who you are, what you have to offer and the difference you can make to the organistaion.
Are you felling unhappy or unfulfilled at work? Or does this sound like a woman your life? Give the gift of empowerment this Mother's Day and contact Now Professional Coaching for a complimentary coaching session.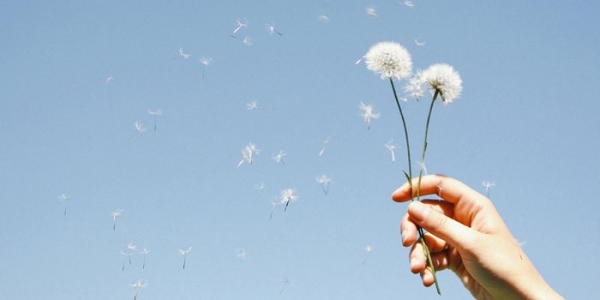 In management literature, much discussion centres on effective management styles, and the key components that you should have to succeed in a management position. Most scholarly articles focus on the importance of communication, leadership skills, and adaptability, however most fail to mention the power of vulnerability.
To be an effective leader you not only have to work to your full potential, but must also encourage your staff to do the same. To get the most out of your employees, you have to build a relationship with them and create a social connection that goes deeper than the traditional employer-employee interaction.
Social relationship expert Brené Brown conducted thousands of interviews to discover that vulnerability lies at the root of social connection [BreneBrown.com, 2015].
They key to using vulnerability to your advantage in the workplace is not to seem weak or submissive, but rather show that you have the courage to be yourself. At work, many opportunities present themselves every day to share your vulnerable side with your staff. Showing vulnerability can be as simple as calling to check in on an unwell employee, or sympathizing with someone who has lost a family member. Alternatively, assuming responsibility for something that went wrong at work, or having the courage to ask for help when you need it can also create a stronger social connection with your employees.
It all seems so simple, but many managers find it very difficult to show their vulnerable side. Some managers think it inappropriate to be vulnerable in the workplace, especially the more senior they are whereas others worry that employees may take advantage of their weaknesses once they find them. What these mangers forget is that a little bit of kindness and vulnerability can go a long way.
If you choose to embrace your vulnerability and opt for a more authentic management style, you will create a stronger connection with your staff. As a result, they become more likely to share their own unique insight into your product, customers or organization, and feel more invested in the company.
By empowering your team, they will be more dedicated, productive and happier at work, which leads to increased levels of loyalty.
NOW Professional Coaching can provide training and development to get the most out of your team. Call now.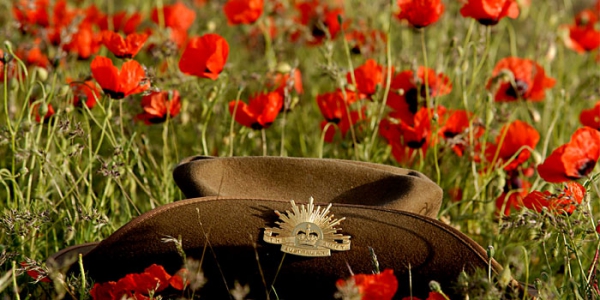 On the 25th of April 1915, Australian and New Zealand soldiers formed part of the allied expedition that set out to capture the Gallipoli peninsula. These became known as Anzacs and the pride they took in that name continues to this day.
This year marks the 100th anniversary since the landing, more than ever we will hear these words.
"At the going down of the sun and in the morning we will remember them"
Such emotive words act as a reminder and draws us closer to these audacious Men and Women who sacrificed so much for their country. Filled with passion, love, commitment, and responsibility, they fearlessly stepped into the unknown to provide a future and legacy for their country.
The legacy they left was their way of making a difference. Who could you make a difference to today?
The Ode which comes from the poem ''The Fallen" starts with "They shall grow not old as we who are left grow old, age shall not weary them nor the years condemn".
Draws us to remember the young men and women whose lives were cut short. They never reached their potential, skills, talents, gifts never realised lost in war.
The dreams and the possibilities for their futures never saw the light of day. We will never know what invention or scientific discovery they may have made, who they would have been in the community, if they had, had children, who their children may have been.
Those who returned bore many scares and as they grew old they never forgot those who served with them. For some their life was spared by the sacrifice of one of their comrades.
Making the most of our lives today honours those who never got the opportunity to grow old, they will not have given their lives in vein.
We have much to learn from the ANZACS whose traits could be described as, courageous, mateship, bravery, practical, tenacious, creative, with a large amount of ingenuity. In a moment of silence reflect on what your legacy will be.
"They shall grow not old, as we that are left grow old;
Age shall not weary them, nor the years condemn.
At the going down of the sun and in the morning
We will remember them."
In the spirit of ANZAC
......................................We will Remember Them.