Blogs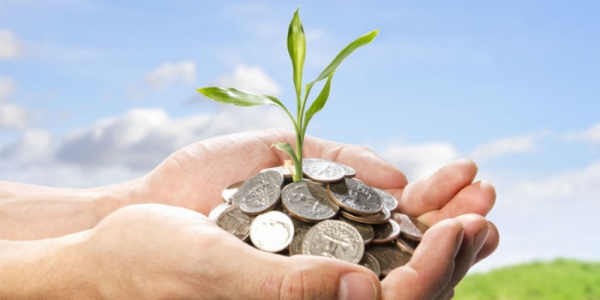 The University of Western Australia calculates the average living cost for a student on campus to be around $495 a week. Considering most students can only work part time at most, to allow time for their studies, budgeting inevitably becomes a necessary part of university life.
If you budget correctly however, you can make your money stretch more than you'd imagine. Now Professional Coaching specializes in budgeting and knows that it can make a huge difference to your future financial status, without necessarily restricting your lifestyle.
Why do I need a Budget?
Having a budget means thinking about money in not only an analytical and logical way but how you spend your money in relation to your values and goals. In order to avoid accumulating excessive amounts of debt, it involves setting realistic goals for spending and saving, while still having enough left over for leisure pursuits.
The most important thing to remember when setting a budget is that you can still live a comfortable lifestyle while living more affordably. Like any other long-term project, budgeting involves setting goals and monitoring them. The delayed gratification of watching your savings grow will offset the difficulty of cutting unnecessary expenses.
Eating on A Budget
You've got to eat, but you can do it smarter. Generally speaking, eating out will be much more expensive than eating in, so even if you don't like cooking, try to do it more often. Cooking your own meals will help you achieve your financial goals, so do some research on quick and easy recipes and plan meals for each day of the week so you're not tempted to eat out.
You can treat yourself and eat out once in a while, but consider looking for a deal on a coupon website to get the most value for money. This same concept can also be applied to your grocery shopping, as coupons are readily available online and in print.
Living on a Budget
One of the greatest university expenses is your living quarters, and finding a comfortable living space that fits your income isn't always easy. If your situation allows, a roommate can greatly reduce living expenses by cutting rent and utilities in half. If you do decide to go down this route, ensure you carefully consider the person to make sure you get along well, and consider setting automatic payments to make the financial set up much easier.
Furnishing on A Budget
Furnishing and maintaining your home sensibly can lower your expenses. If you have to furnish your living space, shop around for for used furniture and appliances instead of splashing out on fancy new items. Take the time to clean and refurbish them yourself and not only will they look as good as new, but you'll value them more. Apply the same ethos to maintenance in your home too. Try to solve as many household problems as you can without calling in a professional which can be extremely costly.
Don't let 'frugal fatigue' Set In
Frugal fatigue is the mental and emotional toll it can take when you have to carefully consider every purchase. For many people being careful with money, this will happen at some point and as a result, many often start to splurge unnecessarily.
Try to recognize the signs of this affecting you. If you are getting tired with constant saving, consider treating yourself to something small, like a nice day out or something new. Again, try to take advantage of coupons and discount websites so your savings don't take too much of a hit.
Whatever strategies you decide to use to manage your cash flow, be sure to record your expenses. Knowing how much you have spent and saved at any given time is essential.
Last but not least, remember the golden rule of budgeting –
Don't spend money you don't have!
This week is Australia's national volunteering week, 2015. According to the Australian Bureau of Statistics' latest report, over 6 million people volunteer every year, with the most common age group to participate being aged 45-54. They also found that young people aged 18-24 represented only 9.4% of all people who had volunteered.
Now Professional Coaching believes that volunteering is particularly relevant for Gen Xs and Ys who are studying at university and perhaps looking to start their first professional role as it provides an opportunity to learn and gain experience.
Develop Social & Relationship Skills
The group you volunteer with will comprise a variety of people from different demographics and backgrounds. This provides the perfect opportunity to refine your social skills and interact with people you normally wouldn't, like you will have to do in a future professional role. Both extrovert and introvert personality types can benefit in this instance from volunteering.
Learn Team Building Skills
Volunteering provides the perfect opportunity to develop your teamwork skills as you will learn how to work with others toward a common goal that does not necessarily have the team sport competitiveness.
Stimulate Your Mind
Volunteering can boost your self-confidence, self-esteem, and even life satisfaction. You are doing a good thing for others and the community, so you will naturally feel a sense of accomplishment and pride. The better you feel about yourself, the more likely you are to have a positive attitude toward your life and future career.
Enhance Your Career Prospects
A volunteering position gives you the chance to refine important workplace skills such as communication, problem solving, project planning and organization. A volunteering position within your industry will provide valuable experience in your area of interest and give you the opportunity to meet other contacts in your chosen career.
Provide Career Insight
A volunteering position can provide the unique opportunity to try out a new career without making a long-term commitment. This could turn in to a career opportunity if you enjoy it and excel in the role.
It's fun!
Providing an ideal opportunity to explore your interests and passions, volunteering can be an escape from your daily routine and energise you with renewed motivation. Remember that this can be noted on you resume and is looked on favourably by employers with a social conscience. There's no better time to consider volunteering. For more information, speak to Lynne Robertson, founder of Now Professional Coaching.