Blogs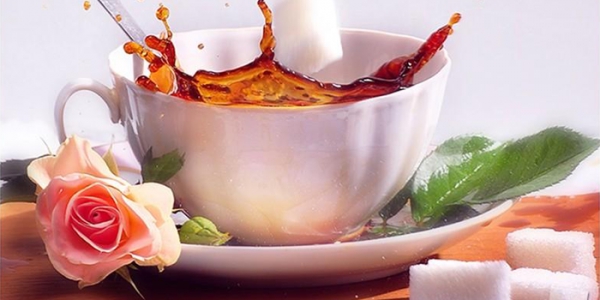 The purpose of the Australia's Biggest Morning Tea is to raise funds to fulfil the current Cancer Council vision. Their vision is to minimise the threat of cancer through successful prevention, best treatment support and world class cancer treatment.
One day someone had a vision for raising money that involved the community for the community. Using the community to make a difference in their own lives. Today this annual event draws the community together to raise funds for cancer research fulfilling that vision. Within our communities at school, church, business, sports groups and in our families we all know someone who has been impacted by this disease that robs our communities of amazing human beings. The impact of people dying or being debilitated by cancer has a domino effect impacting the immediate family, the extended family, the work places of these people and the organisations they belong to.
A vision often starts as an inner voice that is claimed when it is named, identifying what they want to accomplish over a duration of time. Hence the vision of someone over 20 years ago lives in the world today as an annual event. A simple but effective way of raising money .If asked do you think the idea you had then would still be happening today the answer would most probably be No. The conversation would be it was such a simple thing and the amount raised would be so little. If effect the amount raised each year increases as more and more people get enrolled in the possibility, empowering one another in making a difference.
The money raised makes an even greater difference as it is used effectively to fund essential research. As researchers committed to making a difference by finding a cure, taking one small step at a time.
As you share in the World's Biggest Morning Tea, reflect on the vision that took one little idea, today many people focus on that idea to contribute in community to make difference.
If you didn't share in the World's Biggest Morning Tea, we would encourage you to have one yourself next year or find out where one is being held in your community and join in.
Tips for Making a Good Pot of Tea
Use fresh cold water not what is in the kettle

Bring the water to the boil 100 degrees centigrade

Heat the pot before adding the tea , Leaf tea is best

Allow to stand 3-5 mins before pouring
What is Your Favourite Food for Morning Tea?
My favourite food is Melting Moments which I do many interesting things with including dipping them in chocolate , adding coco powder to the dry mix and filling them with chocolate ganache – Triple Choc Melting Moments !!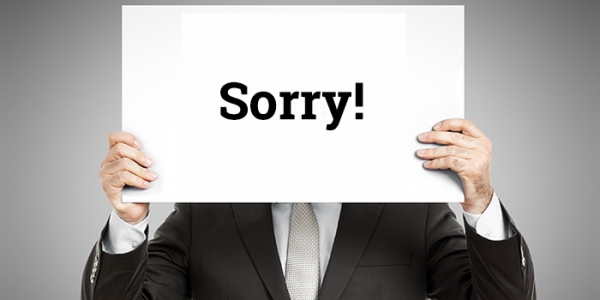 Today is National Sorry Day, so we're considering how to best handle yourself when something goes wrong at work under your supervision. Owning your mistakes is key, and the ability to admit when you're wrong is a strong leadership quality that not many possess.
Author of Emotional First Aid, Guy Winch claims 'Admitting that you're wrong is a sign of strength. It takes character and leadership to do it well."
Taking ownership of your mistakes not only allows you to learn and grow, but when you lead by example, you are more likely to create a positive culture within your organisation.
Now Professional Coaching has 7 Tips on successfully saying sorry…
1. Own Your Mistakes
As a manager responsible for your company or department, sometimes things will go wrong and invariably, you'll have someone to answer to when it does. When you need to explain yourself, be sure to own your mistakes. Don't make excuses, as this can lead to other staff losing confidence in your leadership skills.
2. Commend Employees Who Do The Same
When an employee takes ownership of their mistakes, make sure you commend them for it. This shows that you respect and support them, and have confidence in their actions. It also signals to other staff that they can make mistakes without worrying about blame. This creates an organisational culture where employees feel confident that they can experiment and fail. Having a sense of freedom fosters greater creativity and quicker solutions to mistakes.
3. Be Sincere
When you do have to apologise, make sure you mean it. Employees are intuitive and will notice if you don't mean what you are saying. Don't use a script, be yourself and be honest.
4. Reinforce Learnings
When you apologise, explain three things:
• What went wrong
• Why it went wrong
• What you've learned
The best apologies address the deeper issues that caused the mistake to occur. Make sure you explain what you learned and how that new information will inform how you move forward. Sharing your lessons in this way will demonstrate to your employees how to best consider mistakes and move forward.
5. Be Sure To Follow Through
Just saying that you're sorry isn't enough. Making a truly sincere and successful apology means following through with what you've said. After you've explained what you've learned and how it will be applied to future processes, ensure the same mistake doesn't happen again. Outline the next steps for progression.
6. Acknowledge Those Affected by Your Mistake
Be sure to acknowledge those who were negatively affected by your mistake in an open forum. Employees that have put their time and effort in to a project that's gone wrong may feel deflated with the outcome. Show empathy with these employees and reinforce how much you appreciate their work.
7. End on a HIgh Note
End on a positive such as what you've learned and how you plan to move forward. Remember, everyone makes mistakes. Own up and admit when you're wrong and apologise, but don't dwell on it. After you've apologised, you are better able to move forward with your work with a clear conscience.